Size Chart
Our clothing sizes vary by manufacturer and by product style, and the items we have size charts for will show them as one of the alternate photos on the product page itself.
The charts below show general sizing to give you some guidance when selecting which size will fit you best. Please note that these are not necessarily the exact measurements of the item you order. We are happy to exchange items for different sizes.
To find your best fit, measure at the chest and waist:
Chest: Measured around the fullest part
Waist: Measured around the natural waistline
WOMEN'S TEES. We generally carry up to a 2X.

MEN'S TEES We generally carry up to a 2X.
YOUTH TEES

TODDLER TEES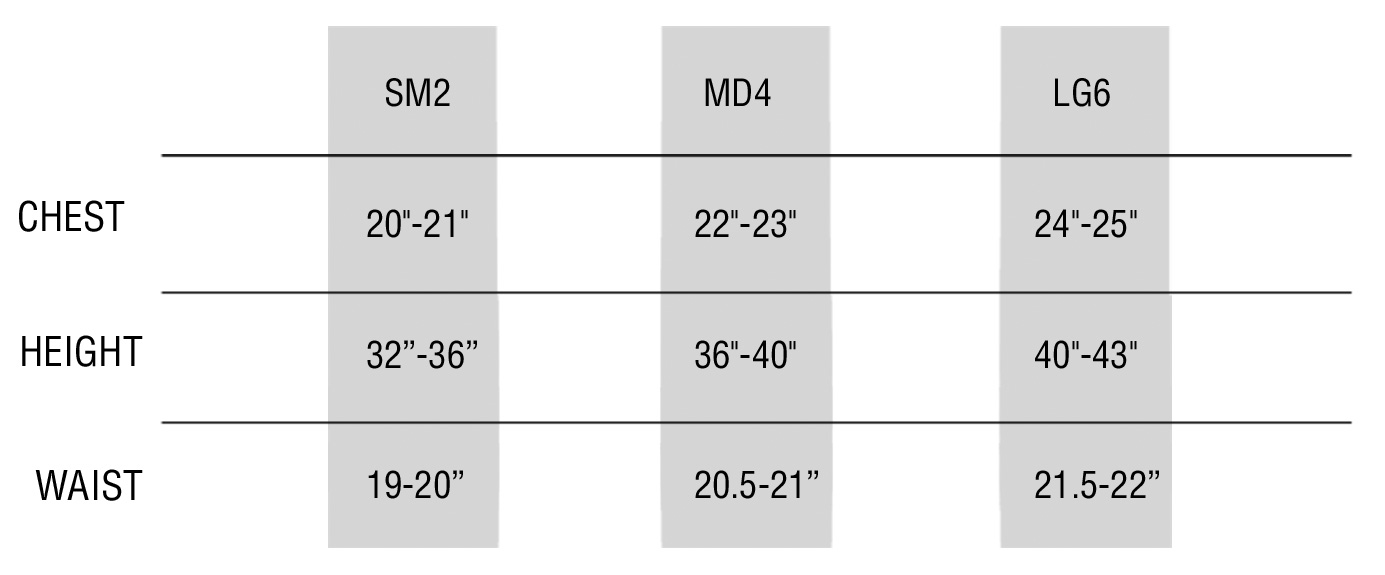 INFANT TEES